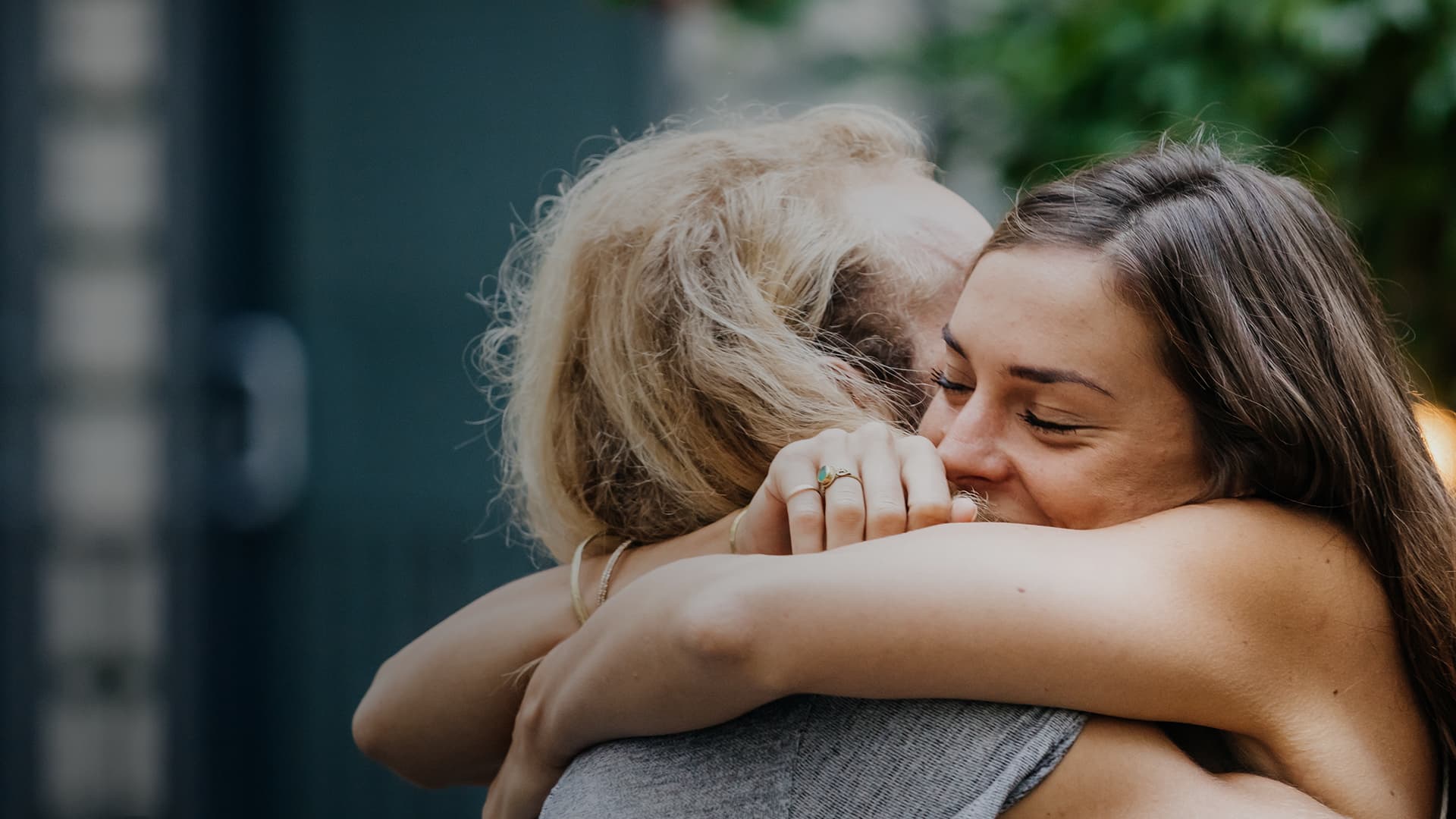 Kheiron Medical Technologies
Transforming cancer diagnostics through the power of deep learning.
Giving patients a better fighting chance against cancer
At Kheiron, we create Artificial Intelligence (AI) solutions that really make a difference. By helping radiologists detect cancer earlier, our next-generation technology can increase chances of survival and pave the way for less invasive treatments*. All while helping radiology departments run more efficiently and manage patient care more effectively.
*Kheiron clinical study
Read on to explore our story, beliefs and solutions. And join the AI revolution.
We're delighted to have made the front page of The New York Times
The extensive feature details our ground-breaking work with András Vadászy and Dr. Éva Ambrózay at MaMMa Klinika in Hungary where Mia® found 13% more cancers than doctors alone: "Advancements in A.I. are beginning to deliver breakthroughs in breast cancer screening by detecting the signs that doctors miss."
Partners
We're doing important work with a range of pioneering organisations around the globe.
About Kheiron Medical Technologies
Learn about the people who inspire us and the challenges that drive us.
The Kheiron constellation
Our first solution: Revolutionising mammography
Mia®, whose name comes from Mammography Intelligent Assessment, is our breakthrough AI platform for breast screening. Bringing together a suite of solutions, Mia empowers radiologists and screening services to deliver confident, accurate, timely results. Ultimately, Mia supports radiologists in making the most important breast screening decision — should this woman be called back for further testing or not?
Why breast screening?
With our first solution, we chose to focus specifically on how AI could improve breast screening programmes. Why? Because early detection is directly linked to better outcomes for women.
The American Cancer Society (ACS) found that the five-year survival rate for women receiving an early-stage (localised) breast cancer diagnosis is 99%*. When diagnosis occurs at the regional stage, survivorship falls to 86% – and then again to 28% at the distant stage**.
But breast screening is only the beginning. We're currently looking ahead at how AI can revolutionise diagnostics for other types of cancer. Watch this space.
*Living with breast cancer: Statistics on survival rates by stage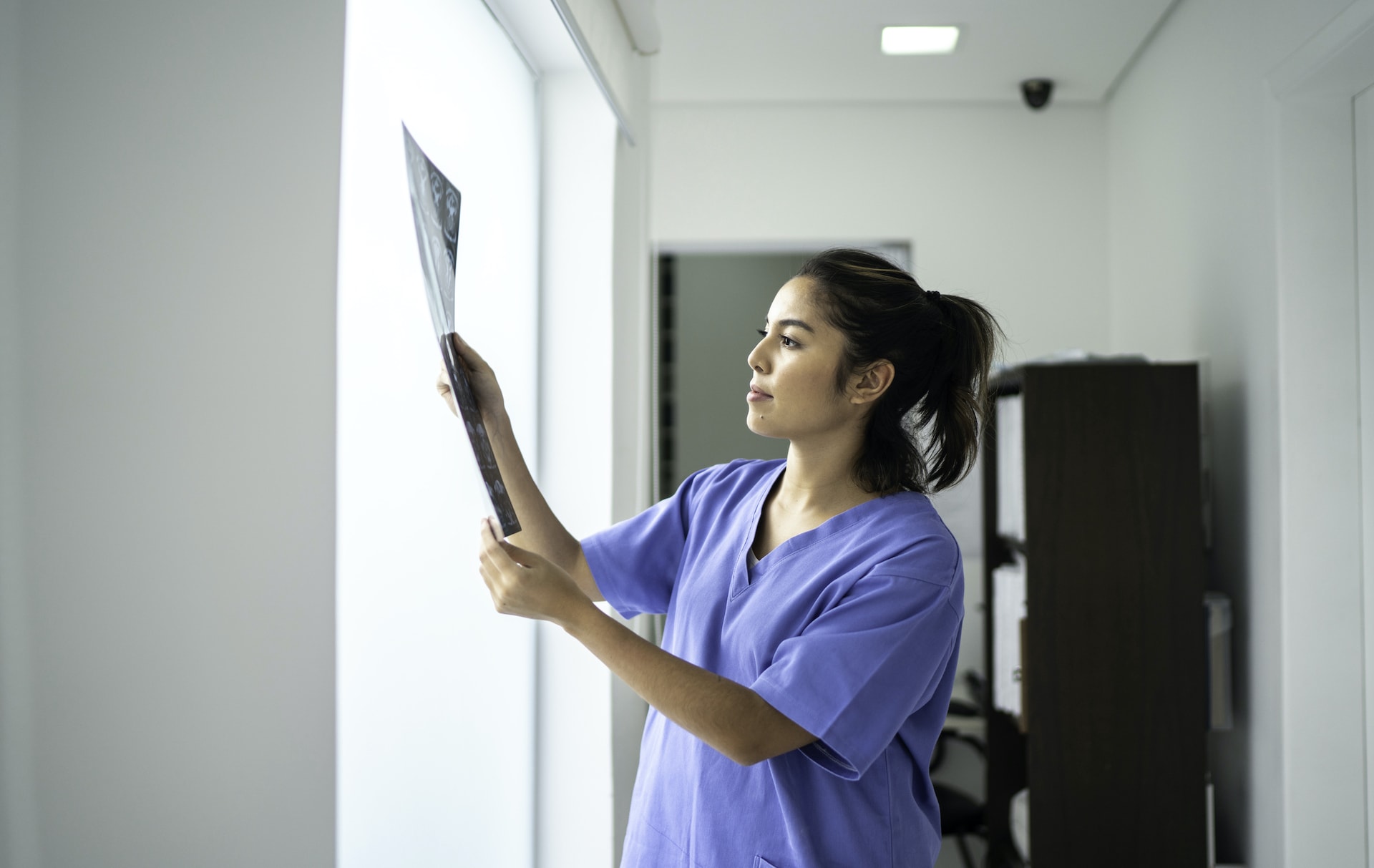 Tackling the radiology workforce crisis in the UK's National Health Service
Across the globe, radiology departments are overworked and understaffed. The good news is, AI is already helping to solve this crisis for parts of the NHS.
Learn how, in this lively, must-watch webinar.
About Kheiron
Events
Upcoming events and conferences around the world
Resources
Learn
Case studies, blogs, and Kheiron news and opinions.
About Kheiron
Leading the charge:
Our story
When co-founders Peter Kecskemethy and Tobias Rijken met in 2016, they started with a question: How could AI help to detect cancer sooner, and improve the lives of patients and radiologists around the world? Discover where this spark of inspiration led them.
Partners
Working together towards a better future
We have big ambitions, but we can't achieve them alone. Learn about our partners, our clinical studies and how you can get involved.
Contact us
Want to give your patients a better fighting chance against cancer? We're eager to understand your perspective and explore how we can help you.
Contact us using the details below.