Overcoming your mammogram backlog with technology that speeds up scheduling screenings
Meet RSViP™
Right now, there's a huge problem that can't be ignored. Across the globe, a staggering number of women missed their routine mammogram during the COVID-19 crisis, meaning that existing backlogs due to radiologist shortages and demanding workloads grew even higher. RSViP™ is our AI-enabled invitation tool that helps you effectively manage your backlog and quickly get back up to speed, by focusing attention on women who need breast screening the most.
Read on to learn how it can help you optimise scheduling appointments and achieve faster recalls, earlier treatments and better chances of survival.
RSViP™ is available in the US, EU and UK.
Challenges
What's adding to the scheduling deficit?
When it comes to detecting breast cancer, time is of the essence. But you're facing ongoing scheduling challenges that stop you from moving forward at the pace you need to.
Backlog of mammograms
A significant backlog of missed mammograms is making it difficult to assess which patients to prioritise first, with staff members unable to keep up with growing waiting lists.
Reduced staff
Too many breast screening departments are under-staffed and overworked, impacting sustainability of screening programmes.
Decreased capacity
Extra COVID-19 safety measures put in place have meant imaging centres are operating at a reduced capacity.
Benefits
Tackling your backlog with confidence
Sometimes, the hardest part is knowing where to start. What if we could use AI to analyse prior images of every woman with a delayed screening exam and identify whom to invite first? RSViP™ can help you quickly and effectively get back on track.
Faster recall
Make more informed, confident decisions on recalls at speed, with accurate imaging.
Earlier treatment
Help to decrease the chance of cancer metastasizing by providing earlier diagnosis and treatment.
Better chance of survival
Give women everywhere a better chance of survival by spotting a cancer earlier.
Reduced costs
Save time and money. In general, the earlier the cancer is caught, the less expensive the treatment.
Reduced anxiety
Alleviate the extreme stress radiologists are under by assuring them that the women who need screening most are at the front of the line.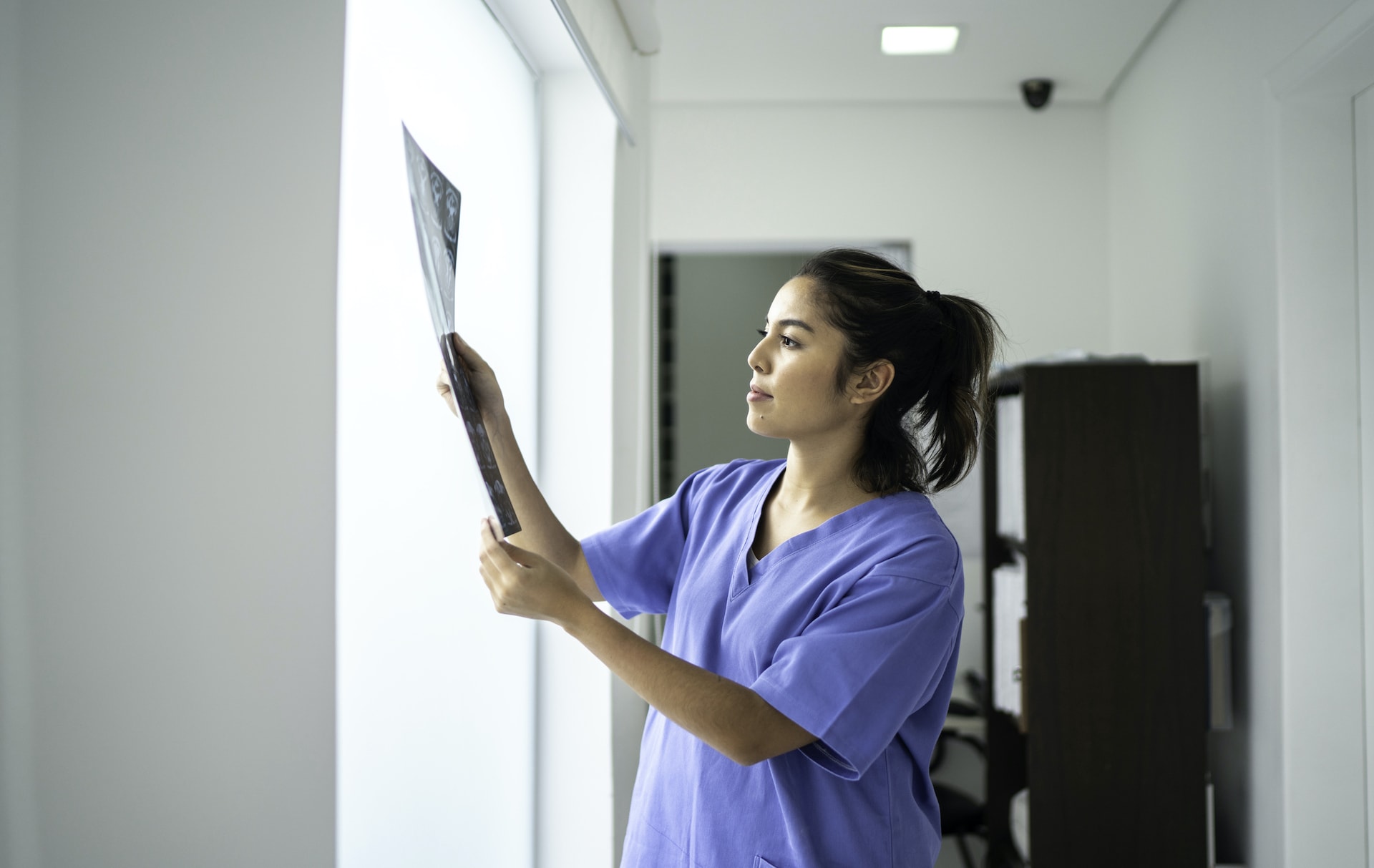 A better fighting chance against breast cancer
Meet RSViP™
Our solution that optimises scheduling for unscreened women is already being deployed at leading hospitals. Join them in the AI revolution and download our one-pager to learn more.
See RSViP™ in action
The performance of your algorithm was scary good on our previously unseen patient data.

Leading U.S. healthcare provider

Where to buy?
Kheiron Medical is revolutionising cancer screening in key markets across the globe. We're eager to meet you and explore how we can help you.
Find your local sales or distributor today.