Kheiron Medical Technologies
Helping New Zealand's radiologists detect breast cancer earlier.
Giving patients a better fighting chance against breast cancer
At Kheiron, we create Artificial Intelligence (AI) solutions that really make a difference. By helping New Zealand's radiologists detect breast cancer earlier, our next-generation technology can increase chances of survival and pave the way for less invasive treatments.* All while helping breast screening departments run more efficiently and manage patient care more effectively.
*Kheiron clinical study
Read on to explore our story, beliefs and solutions. And join the AI revolution.
Partners
We're doing important work with a range of pioneering organisations around the globe.
Creating technology that works for every woman, everywhere
We're especially committed to making our AI solutions generalisable. That means making them work for every woman, everywhere. It's a meticulous process that involves large sets of diverse development and testing data to ensure Mia® – our AI platform for breast screening – works equally well on different mammography devices, different breast densities, and different ethnicities. To date, we've trained Mia on more than 3 million images – more images than most radiologists read over their entire clinical career.
Meet Mia
Mia supports radiologists in making the most critical breast-screening decision – to recall or not to recall. You can use our solution as an independent reader, a concurrent reader, and as a triage tool. Watch the video to see how Mia helps radiologists more accurately and more rapidly reach a diagnosis.
Our solution: Revolutionising mammography
Mia®, whose name comes from Mammography Intelligent Assessment, is our breakthrough AI platform for breast screening. Bringing together a suite of solutions, Mia empowers radiologists and screening services to deliver confident, accurate, timely results. Ultimately, Mia supports radiologists in making the most important breast screening decision — should this woman be called back for further testing or not?
The importance of breast screening in New Zealand
Simply put, early detection of breast cancer is directly linked to better outcomes for women and less expensive treatment for providers. BreastScreen Aoteraoa (BSA) found that for women who were screened, the death rate from breast cancer is dramatically reduced by around 30% compared with women who never screened.* An even greater reduction exists for women who take part in regular BSA screenings.
In New Zealand, approximately 2,800 women are diagnosed with breast cancer every year*. And breast cancer is the leading cause of non-tobacco-related cancer deaths for New Zealand women. BreastScreen Aoteraoa's work across the country has helped improve early-stage diagnosis and reduce mortality rates. However the nationwide shortage of radiologists – especially breast specialists – may hinder progress. That's where our AI solutions come in.
Mia® is registered with Medsafe, New Zealand Medicines and Medical Devices Safety Authority.
*BreastScreen Aotearoa (BSA) 2020
Results
Ground-breaking results of our second clinical study
Unprecedented scale
For the last few years, we've been working on one of the most ambitious studies in radiology AI.
Our clinical study of Mia – our breakthrough AI platform for breast screening – has been unprecedented in scale and rigour.
Patient safety
We're committed to patient safety, so we're going beyond current regulation requirements when it comes to clinically testing our solutions.
And it's allowed us to design generalisable AI in a multi-site, multi-hardware and multi-country trial, with more than 275,000 cases from real-world screening populations.
Safe and cost-effective
The evidence is clear – Mia is a clinically safe and cost-effective option that provides double reading quality with a single human reader. Resulting in far more efficiency for radiologists and better outcomes for patients.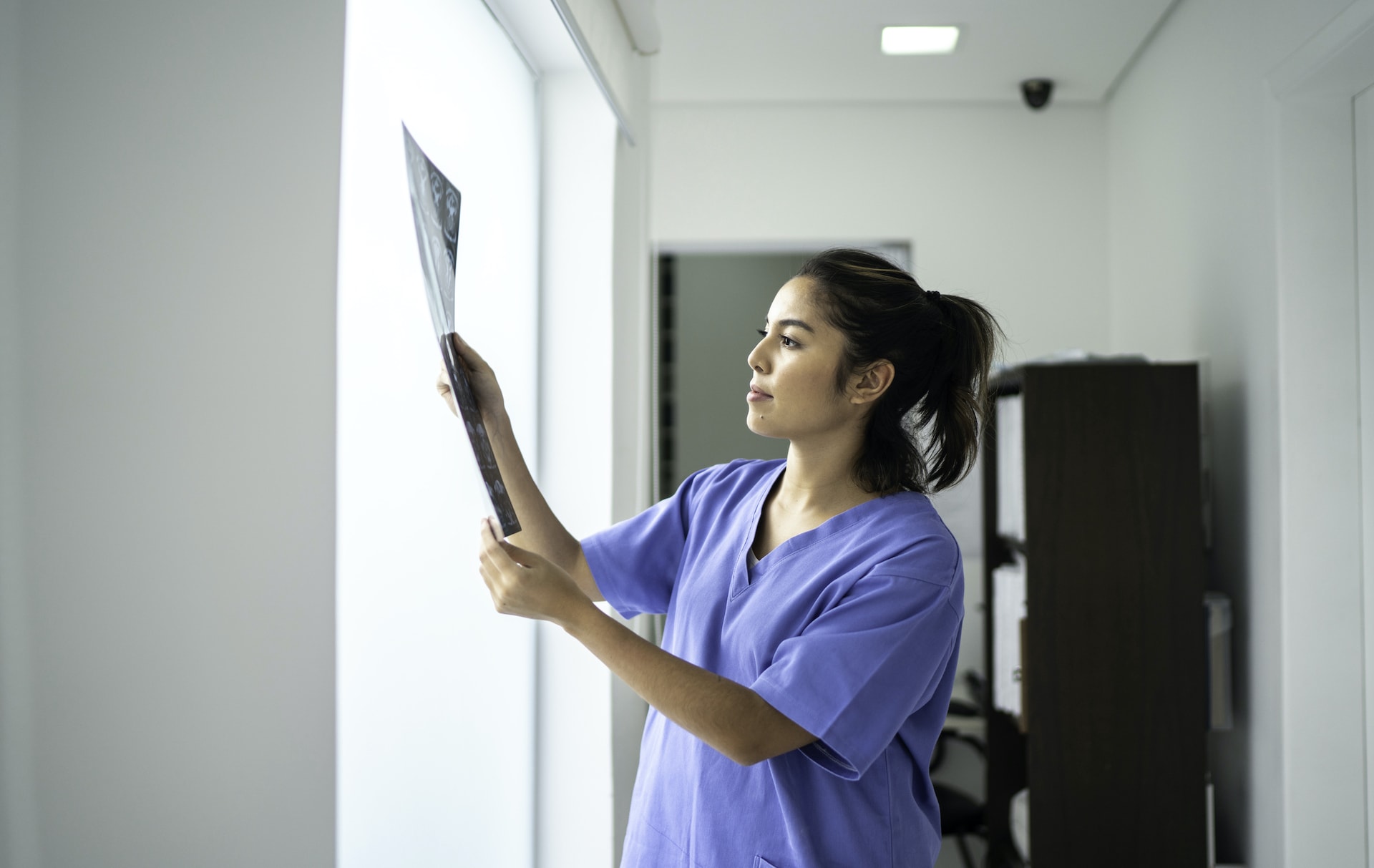 Tackling the radiology workforce crisis in the UK's National Health Service
Across the globe, radiology departments are overworked and understaffed. The good news is, AI is already helping to solve this crisis for parts of the NHS.
Learn how, in this lively, must-watch webinar.
Contact us
Mia® is delivered in New Zealand through our partner, AI Advance. Co-led by Carole Perryman, a former mammographer, AI Advance possesses the clinical expertise and market knowledge needed to deploy Mia successfully in New Zealand.
Contact us using the details below.